Partner event from our friends at Mission Edge San Diego, a social enterprise – 501(c)(3) – dedicated to helping nonprofits and social entrepreneurs accomplish their mission and do more good.
As part of the San Diego Accelerator + Impact Lab (SAIL), Mission Edge is hosting a five-part speaker series on Social Enterprise with dynamic industry experts. Join us for the launch of the speaker series!

Date:         October 9, 2017
Location:         DeskHub Little Italy
                          2159 India St.
                          San Diego, CA 92101

Time:           5:30-7:30 pm 
To purchase tickets, please click here   
Storytelling for Social Enterprise
Having a killer social enterprise idea will only get you so far. Learn how to captivate others by telling a story that brings your message to life. Join storytelling experts Rachel Zahn and Betsy Jacobson from ForAffect for a fast-paced, tale-spinning experience. Participants will work together to apply the elements of a powerful story and take away the framework and tools to craft it.
About the Speakers:
Rachel Zahn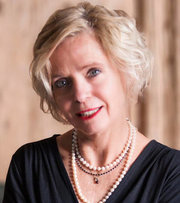 Through the experience of medical training and practice, Rachel became deeply interested in neurodevelopment and the formation of empathy in children and adults. She later redirected her career to impact children's wellness and welfare in the Foster Care System. Over more than a decade of nonprofit leadership as both Executive Director and Board member, she's guided organizations that make a difference. Rachel's commitment to the power of message began when she successfully competed for fnding with over thirty nonprofit leaders in a "pitch" contest. ForAffect blends all of Rachel's professional and life experience, and the toolbox she and Betsy have developed offers individuals and organizations greater power to create positive change.
Betsy Jacobson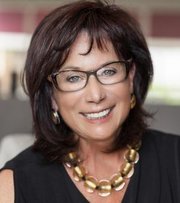 For over 25 years, Betsy has been personally and professionally committed to organizational learning and improvement. She is a social scientist and the published author of several articles on Leadership, Personal Change, and Communications. Betsy Jacobson and Associates provides a wide range of consulting, coaching and customized training services to for profit and not-for-profit organizations around the globe. The co-founder of ForAffect, she works closely with directors, fundraisers, executives and managers teaching skills to create a powerful message of influence. The work of ForAffect brings together her years of experience with companies like Apple Computer, Citi Group and The World Food Program.
About SAIL:
SAIL, the San Diego Accelerator + Impact Lab is a 10 week experience designed to empower nonprofit organizations and social businesses to develop sustainable revenue-based business models. SAIL is a program of Mission Edge, in collaboration with Impact Without Borders, and sponsored by the San Diego Foundation, Union Bank, and Qualcomm.
WHEN
October 09, 2017 at 5:30pm - 7:30pm
WHERE
DeskHub (Little Italy)

CONTACT
Mission Edge San Diego