Partner event from our friends at Mission Edge San Diego, a social enterprise – 501(c)(3) – dedicated to helping nonprofits and social entrepreneurs accomplish their mission and do more good.
As part of the San Diego Accelerator + Impact Lab (SAIL), Mission Edge is hosting a five-part speaker series on Social Enterprise with dynamic industry experts. Join us for the launch of the speaker series!

Date:         October 16, 2017
Location:         DeskHub Little Italy
                          2159 India St.
                          San Diego, CA 92101

Time:           5:30-7:30 pm 
To purchase tickets, please click here   
Investing for Impact
To foster innovation and scale in the San Diego impact sector, infusions of seed and growth capital are critical. Join Mission Edge CEO Ken Davenport and SEED Founder Eric Gasser for a dynamic conversation about tapping into startup principles, entrepreneurial thinking, and investment for impact.
 About the Speakers: 
Ken Davenport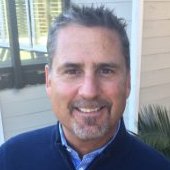 Ken applies his experience in the entrepreneurship and social venture space to his work setting and implementing strategy, and developing initiatives to grow Mission Edge's reach in the community. Ken was a partner and board member at San Diego Social Venture Partners and President and co-founder of PerformanceG2, Inc. Ken has been the founder of several technology companies and currently serves as an Executive Advisor to GuideOn, is a partner at Mindgruve Ventures and is active in the San Diego start-up scene. Passionate about helping veterans and their families, Ken serves on the Board of the Travis Manion Foundation. In his spare time, Ken enjoys being a DIY carpenter and creating re-purposed furniture, which has been used to decorate the Mission Edge office.
Eric Gasser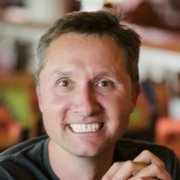 Eric Gasser is the Founding Partner of Seed San Diego and Vice President of Hi-Tech Screening and Board Member at Tech Coast Angels San Diego and. He reviews over 150 applications for funding annually and has invested in over 30 companies since 2009, both directly and as an LP. He actively participates in the San Diego start-up ecosystem through panel discussions, mentoring and educational forums. Eric started his career in hospitality and is an accomplished Sales Leader with 14 years of hotel industry experience working at Doubletree, Marriott and Hilton branded properties in Sonoma, San Francisco and Los Angeles.
About SAIL:
SAIL, the San Diego Accelerator + Impact Lab is a 10 week experience designed to empower nonprofit organizations and social businesses to develop sustainable revenue-based business models. SAIL is a program of Mission Edge, in collaboration with Impact Without Borders, and sponsored by the San Diego Foundation, Union Bank, and Qualcomm.
WHEN
October 16, 2017 at 5:30pm - 7:30pm
WHERE
DeskHub (Little Italy)

CONTACT
Mission Edge San Diego